Reputation Management: Fixing negative or missing online info
Reputation Management
---
Fixing negative or missing online info
1. Create an online reputation where none exists
2. Correct a negative online presence
Why Should You CARE?
People who own brands and businesses Google themselves, to review their online presences. Sometimes they find negative comments or reviews. Sometimes those reviews are not based on facts or actual events, or are posted by former employees or your competitors. These posts can have an adverse impact your business, your revenues, and even your career.  Online reputation management is becoming very important to every business!
With a new business, consumers are doing searches to find out about a business or product before buying. Often, what they read will impact their decisions to buy.
And lack of information may delay a purchase, or have them looking elsewhere.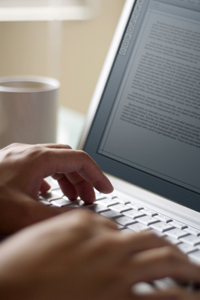 Can you afford to leave bad/wrong information unchallenged?
Online Reputation Management Services
When shopping, or considering professional services with a new business, consumers are doing searches to find out about a business or product before buying (professionals call this doing "due diligence"). These days, they are doing this first, BEFORE even deciding whom to call, so an adverse review may prevent people from calling, so you may not even KNOW you have a problem.
Having a positive digital presence for yourself and your business is absolutely essential in the modern age of information technology. Many people and businesses may not even be aware that their online reputation is not positive, and in some cases, a zero online presence can be just as bad.
Your previous buyers may have posted reviews of your services and products. We can identify the main sources of negative influence and develop a strategy to reduce their impact. Removing bad reviews is not always an option, but there are proven ways to mitigate them.
This process can be technically challenging and labour-intensive, especially for an existing online mess in the online presence prior to our involvement.
Optimize your Online Reputation Management
Suppress or remove the negative search results for your company/brand name
Watch for bad reviews on social media (Facebook, Google) and in review sites (like Trip Advisor, or profession specific sites)
Monitor key Google organic search queries
Get positive, managed pages occupying first page of Google search results (like social media profiles or news articles)
Make your correct facts both accessible & prominent
Prevent negative search results from occupying the first page of Google search results for branded search queries (so people will not see the negative search queries)
Track all online mentions of your brand and report all analytics across all search engines
Combat bad facts with better facts
React quickly & decisively
Benefits of Reputation Management
Recent studies conducted reported that by reputation management the company was able to:
Increase revenues
Increased positive word-of -mouth online
Improving future productivity (and employee satisfaction)
Improve ranking on Google, Bing, and Yahoo for high-value keywords
What does a Reputation Management Specialist Do?
A reputation management specialist mitigates the impact of negative reviews.
While many review sites were created to provide public transparency, to protect consumers from unethical business practices; unfortunately, some review sites have fallen victim to abuse and fraud.
Sometimes, costly legal action requires evidence of the perpetrator, their acts, and the economic impact on you. It is always faster to try to resolve these issues directly with the review sites.
We work to remove posts that are libelous, slanderous, false/fictitious, and for individuals, privacy violations.
Not everyone uses Google. There are often differences in how and where people search. And, not everyone stops on the first page. We do research and mitigation depth to suit your budget.
Before commencing a web project, it is important to know what your competitors are up to (both bigger and smaller) , and what your clients (or potential clients) are doing & thinking. YOU do not want your investment and effort to be seen as not competitive, not serious, or worse: as a joke. Nor your abandonment of prudent budgetary concerns. And you wan to design for the clients YOU'D LIKE TO HAVE, not just the your clients right now.
We do a feature comparison, look at what THEY are likely spending, and look for less expensive ways to provide a competitive website. We consider the Pareto Principle, tryin to get 80% of the most-needed features for 20% of their price. Because technology evolves rapidly, some features custom programmed a year ago, may be off-the-shelf for a tiny fraction of that (and  more flexible).