COST PER CLICK ADVERTISING
---
Options to consider for speed and impact of results
Reaching New Audiences in a Timely Manner
There are times when organic doesn't meet your needs. Your website had new timely content , a special event (or something seasonal), or you are trying to reach out to a new audience. Then, you have options:
Google AdWords (target by keyword & audience
Facebook Ads (target by audience, actions, comments, affiliations)
Costs include the third-party ad costs plus time for campaign ramp-up and administration.
It is important, in order to control costs, and optimize results, to constantly test targetting, messaging, geography, and ad content. You also need to design your website traffic flow, from the ad to the  doorway page (or product page) to the shopping cart to the completion of payment.  It is very easy to overpay for "impressions" and even "clicks" if the audience is not actually buying what it is you are advertising. Trust your own analytics.
Lastly, compare your website analytics and traffic sources with the numbers the media you are advertising as "click-throughs" to ensure you are getting all the traffic you are paying for.
.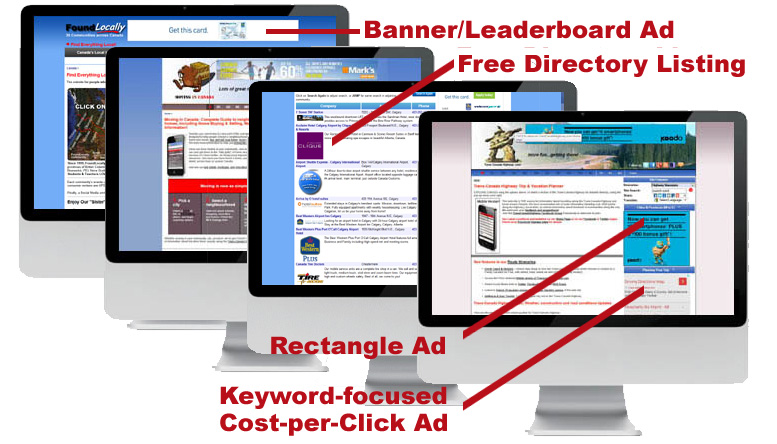 Get customers to CLICK, CALL, or VISIT, and have them find you ahead of the Search results queue
FoundLocally can VASTLY IMPROVE your online advertising (also called digital advertising, internet advertising, or simply "online ads") results by using micro-targeting to multiply your advertising value. We can target geographically because of our community-focussed portals, and we can target based on interest because of our diverse content in each community. Why pay for users who aren't part of your target audience.
Online Advertising Can increase your Reach
Online Advertising (also called digital advertising or internet advertising, or just "online ads") is a great option in three cases:
You are a national business and need to promote across a  number of FoundLocally.com communities. Especially if you have ads running in other media or on other websites.
You want to expand your reach beyond the Free Listing directory search results, and expand awareness of your brand, your products, and your services.
You aim to sell across several nearby FoundLocally.com communities, or across a region, and you do not have physical locations in all communities that you want to reach or sell into.
Advertising: Beyond Frequency and Reach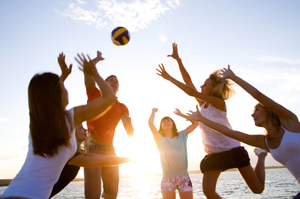 FoundLocally provides a community-focused audience, searching for local sources and information for things they want and need. The big global search engines can't help Canadian consumers find local businesses through all the global clutter. Via our almost 1 million organic search engine listings (and that's just on the top 25 search engines), consumers are directed to FoundLocally! For example, if you're searching for local information on Google, chances are you'll end up on FoundLocally! So, for reaching Canadians, FoundLocally is a very good place to advertise.
FoundLocally is where Canadian consumers coast to coast FIND the local businesses that they prefer to do business with. Catch them when they're just searching, AT their buying decision time: when they're READY TO BUY.