E-Commerce Websites
---
Selling online made easy(ier)
e-Commerce or eCommerce?
Whether you're starting a new online business, or have a "bricks and mortar" storefront and want to build supplemental online income, TransCanada FoundLocally can help build your e-commerce website.  We have experience building everything from Consumer retail stores to extensive industrial product catalogs with cross-selling. From concept to design, to development, to loading the store inventory,  store promotion, and website maintenance, we can build you an online store that drives traffic and sales. By the way, either  "e-Commerce" or "eCommerce "is fine!
Getting Started with e-Commerce Websites
We start the e-Commerce web development process by researching the industry your business is involved in, your online competitors, any high-value niche markets, and potential customers. If you have an existing e-store, we would look at how  current users interact with your website content.  We would baseline current traffic, interactions, and conversions/sales.
E-commerce is never a one-size-fits-all project. Different e-Commerce environments like Volusion, Shopify, Big Commerce, and Woo Commerce (in WordPress) have different features and limitations. As well as different price points for running a store. While considering platform, we would look at the  design and layout, to best showcase the business and products (and ensure no industry-specific issues arise during setup), while consistently maintaining your branding. Consumer navigation around the site and product search features are set early on in the process.
Common Deal-Breakers on E-Commerce Platforms
They don't automate/handle your preferred shipping methods
They don't integrate with your current credit card payment gateway
The cannot handle industry-specific product details/categories (or make them searchable or filterable)
In cases like this a custom-coded solution may be your only answer.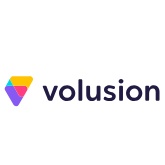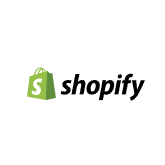 e-Commerce Website Design & Implementation
Your website also needs to look good on browsers and devices. 50% of Google searches are on mobile devices, and 80% of e-mails are opened on smartphones. That means consumers are as likely to shop on a tablet or phone as on a full-size desktop or laptop.  "Responsive Design" for e-commerce makes that all possible.
Once the design has been completed, the most overlooked part of an e-commerce store is the "onboarding" or stocking of the store. This involves crafting the product descriptions, loading in size and colour options (or deciding which are a different SKU). And then getting good photography consistent with store branding.  Often vendor  descriptions or vendor photos are inadequate for your needs, nor helpful to the sales process. Even when moving form an old e-commerce website to a new platform may be just as daunting…. Old product descriptions may no longer meet current writing styles, consumer information needs, and may have been constrained by field-size constraints in the old system that may no longer apply. Businesses need to be prepared for this extra work.
e-Commerce Website Marketing and Site Maintenance
Once the site is loaded with products, you are now ready for launch. That means using Social Media, e-mail marketing, in-store signage, and traditional media to promote the new store. And promote new products throughout the year. We can assist with this marketing effort.
Some e-commerce platforms have integration to Amazon Stores, and Facebook stores in your Facebook for Business page, eBay, and others. This helps you broaden your reach to people who may not even be aware you exist, but are looking for a product you are selling. We can help with setting up and maintaining that integration.
As products are added to the store, they need to be submitted to search engines. Yes, a good Sitemap.XML file will automate it, but important products should be individually submitted to ensure prompt indexing, ranking, and inclusion in search result. Also, as products are removed from the store, because they are seasonal, or because they are out of stock, the indexes need to be tweaked.
[vcex_portfolio_carousel img_size="full" include_categories="55″]