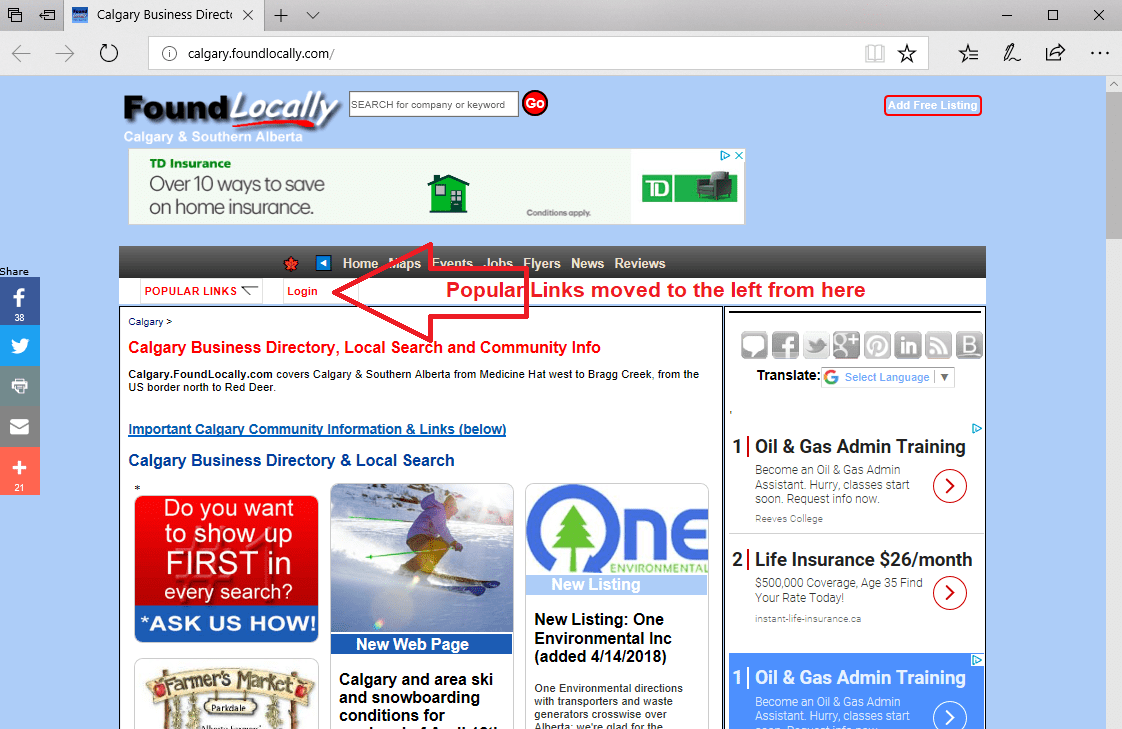 We MOVED our Popular Links menu to the left
We received a great suggestion from  a friend and mentor, Jeff Nelson, of Calgary's Anduro Marketing and Mx3 Metrics. He asked "why not move that menu to the left?" … where it would be  more obvious, and in the line of sight.
We use to have  the Popular Links menu in the right column for desktop browsers, and put it with the menus (at the bottom) for users on tablets and smartphones. By moving it to the white strip, the menu was also accessible for tablet users  with about the same screen size & resolution as a laptop
We moved it up to the white stripe, along with the What To DO? menu (now re-named Edit Business Info) and made them toggle if you were logged in or not, just like the Login/Logout button.
That change allowed us to streamline the right column…. and we moved the context-sensitive Business Search options higher on the page, above all the ads
This makes the white stripe more central to users' access and functions on a wider range of devices. See how it works for movie listings, showtimes, and reviews: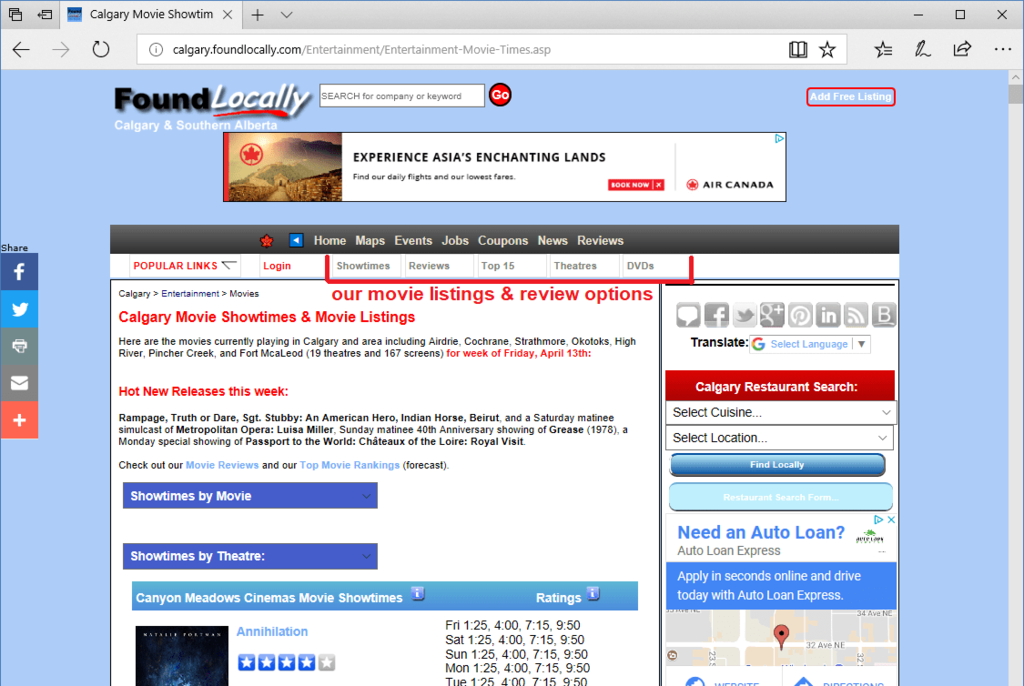 We appreciate everyone's suggestions for our website…. please keep making them!