Top Canadian Directories you NEED TO BE included in
We recently conducted a review of directories and their impact of your web marketing & SEO.
We noticed that several metrics that Google includes in its ranking factors are the number of back-links or "citations".
We took a look at several SEO/citation companies and their listings of "top directories", and organized them in a spreadsheet. Where they included ranks (position #s), ranking factors, and other information, we aggregated this info to help us in our assessment. While we won't disclose which ones were included in our survey, they are considered industry leaders by others in this sector. We just don't wish to play favourites. One of the key ranking factors for us was in how many top-25 lists a particularly directory was included.
When we tested the directories, for both ourselves and for several of our clients, we quickly learned that the listings / rankings were rather out-dated, and that 20% of the directories were out of business (with domains for sale or parked). We also noted that several included several Yellow Pages ™ directories in their ranking even though ONE submission gets you inclusion in all of them, so calling those rankings a "Top 25" is really only a "Top 20".
There are several types of citations
Social media (your Facebook, Twitter, LinkedIn, Instagram, FourSquare, Yelp, etc pages for your business)
Major search engine directory pages (Bing/Places, Google /Business, Google/Plus)
Canadian-focused directories (surprise: many directories only allow US states)
Global directories, which include Canadian submissions
Paid inclusion directories, association directories or professional directories (for their paid-up members), chamber of commerce and tourism group directories (ditto)
Media articles about or mentioning your company, hopefully with a web link/reference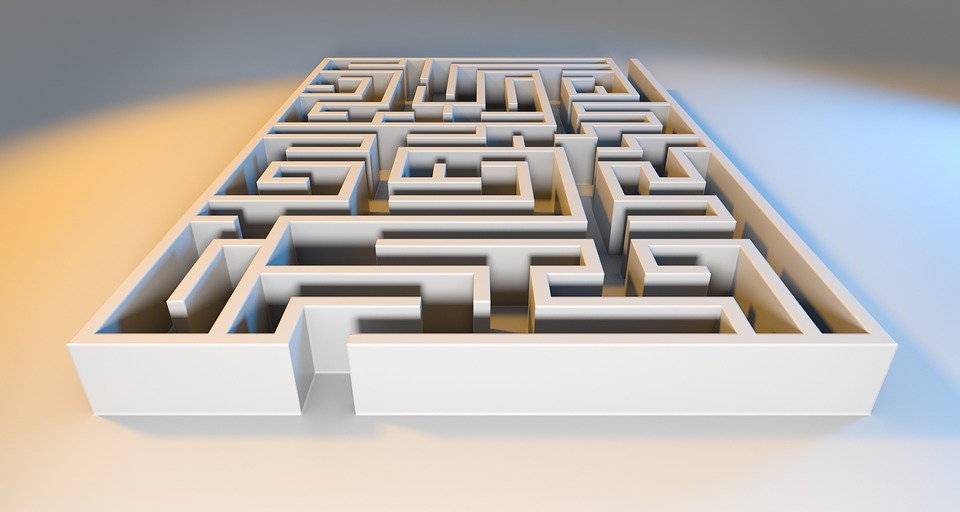 Why back-links matter
Google and Bing are kind of like Valentine's Day in school. While purporting to rank sites for popularity, they are really only counting the number of "valentines" you have collected, and it's just as unfair. To make the playing field more interesting, they assign a ranking factor to the SOURCE of the citation, so a high-value site linking to you is a more valuable citation than a "FFA" free-for-all link farm with just listings of third party links.
Even If you are a B2B (business to business) business, the ranking factors affect you. You cannot ignore the opportunity to be listed in a directory, even if the categories offered do not directly apply to you (pick a close one)
Even though an individual directory may contribute to site traffic (or not) roughly in proportion to a combination of their Domain Authority (a published number, courtesy of Moz.com)  and their traffic (generally not published)), they all contribute to your Google ranking, and to your traffic from Google. We recommend you do not de-list form an existing directory, even if you cannot point to demonstrable traffic from that directory.
PRO Tip #1: if you feel that your Yellow Pages costs are too high, which is not a surprise given their propensity to sell add-ons incrementally, without ever re-negotiating or demonstrating your need for existing contracted services (like the print directory nobody uses), then step #1 (pursuant to your Yellow Pages Listing Agreement) is send them a fax or a registered letter to CANCEL ALL SERVICES, and force them to upsell only the services you need, like online directory add-ons, and web marketing.
PRO Tip #2: For anybody claiming traffic numbers being driven to your website, compare these against your Google Analytics and your Google Webmaster Tools (you should have BOTH) for your website. If the organization doing your web marketing and is also your website designer, insist they install both, using an email account YOU CONTROL (that is @yourdomainname.com). If they refuse, they are hiding something or actively misleading you, and you should follow Pro Tip #1, above. If there is any divergence of the numbers should use the Google numbers, since they are unbiased and independent, count the actual traffic on your site, do not double-count traffic sources, and also adjust for any known click-fraud.
PRO TIP #3: as much as many SEO professionals say, "it's ALL about Google", that site looks to links & rankings in Bing, which it also spiders, to identify any omissions and variances in their rankings. Don't ignore Bing!
What about backlinks are important
Its not just that a link exists, but that key information is matchy-matchy: what we call "NAP" info: your Name, Address, and Phone number. Ideally, they are formatted the same way in all listings, links, and directories.
Some directories allow you to enter an address any way you like, and others force a format (like; parsing building #, street name, street type, direction, and suite # fields). Do NOT put the entire address with city, province, postal code into the "address" field if there are other fields for that other information. It speaks (adversely) to the QUALITY of your site and your web marketing /SEO efforts.
PRO Tip #1: Google HATES keyword loading in listing names (FoundLocally does, too) for example, "Top Calgary Realtor" instead of "Joe Blow, Calgary Realtor"… first, it does not help people find YOU if they are looking for you, and secondly, it speaks to the spammy-ness of a site and your SEO consultant, and may over-weight any work done to raise the quality and caliber of information on the site (it uses other ranking factors to assess the quality of each page, and to assess pages—in aggregate—across a website)
PRO TIP #2: in the "olden days" prior to 2010, you can have multiple domains, each with a good Google ranking and each driving traffic. Since then, Google has been searching for and killing domains with what they consider duplicate content. A realtor for example, might have several domains like JohnDoeRealtor.com, CalgaryBestRealtor.com, CalgaryBestCondos.com hoping the domain name ranked you well for a slightly different keyword search. But now Google sees those as duplicates and may penalize ALL of them, or pick an arbitrary winner. These days, YOU can designate one domain and web page as the prime one for ranking by using the "canonical" tag, which Google and other search engines will respect. Pick any easy domain to remember (CalgaryBestRealtor.com in this case, but have all the content reflect who the domain represents (John Doe Realtor, with the Jane Smith real estate office )
Use a Spreadsheet to track your work
Create an excel spreadsheet to track you work, and the dates the work was done. Compare that against any and all links you find in Google, Bing and other directories. You may add other sites to your list for use with other clients and projects.
If you and your website have been around for over a decade, you may be amazed at how many links there are (and deep-links to specific pages in your website). Watch for out-dated information like pages in a n old site structure (if you moved to a new platform or WordPress recently), producets or services you no longer sell, or an address link you have since closed or moved from.
PRO Tip #1: Track your submissions, and do not re-submit to directories… login and check your information for being up to date. If your website URL has changed (even if just to https), your address, your business name, and importantly your brand slogans (tagline), business description, and business product/service categories have changed, update just that information.
Keep track of dates when submission work was done, and check a week or two later if the submission was properly processed.
PRO Tip #2: use a special email for SEO work, and share that email with your client (if you are an SEO firm) or with your SEO professional (if you are a business), and standardize the password(s) for logging in. First, this avoids reception (typically, using the info@ email) from getting bombarded with SEO-related emails, links, and confirmations. Secondly, it makes it easy to follow up on open issues, and Third, it keeps receptionists form deal with "spam" and newsletters from directories that may provide important updates for you (that only you might be able to assess and act on, and may impact other clients or projects at the same time), but no customer-focused info form them.
Using an SEO/Citations company
Be careful who you outsource your web marketing to. Many "local" companies offshore their work to crews in India or in eastern Europe (or Russia) to cut costs or improve margins. Why is this important?
At FoundLocally we watch the submissions to our 30 local directories (we cover from St John's to Victoria, BC) and see many submissions where an Oakville business is submitted to the Oshawa directory (or vice versa) or  where the submitter does not know the difference between Aylmer Quebec (near Ottawa) and Aylmer, Ontario (near London) or between Victoria, BC and Victoria, PEI (near Charlottetown). Or know so little about BC that they cannot figure our which dir`11ectory Nanaimo or Kelowna businesses should go into (Victoria, and Okanagan-Shuswap, respectively)
We have brought that to the Canadian SEO firms' attention (yes, more than one) and they have denied offshoring their process. We have even created a specific tip sheet for offshore web marketing companies [https://marketing.foundlocally.com/canadian-seo-non-canadian-seo-firms/] with a simple grid of area codes & postal codes to help pick the right city.
PRO Tip #1: Choose a local SEO company that has a good reputation, and provides clear answers to your questions. If they are "talking voodoo" before you are a client, you will most likely get similar caliber of answers once they start billing you. Local SEO companies will find other directories in addition to the national ones ranked here.
PRO Tip #2: In fact, FoundLocally.com has (in each city's Business> Communications section and the corresponding context-sensitive search) a listing of local directories that may to some degree compete with the local FoundLocally directory!
The top directories to submit to
Now (with a drumroll please), here is our list of the top must-list directories in Canada and/or for Canadian businesses: