Toll-Free 1-800 Numbers in Listings
Because we work to promote local businesses, all businesses must have a local phone number using a local area code. We permit toll-free numbers (1-800, and also variants like 1-888, 1-877, 1-866…) as a SECONDARY number, but the inherent presumption in our directory is that if you are listed in FoundLocally, you are a local business. Why is what consumers are looking for.
Being local means you can drop by, or deliver in person, or if the customer needs to drop off a cheque, or has a dispute they have the confidence of knowing you are close-by. A local phone number gives consumers that assurance
On FoundLocally, every local listing must provide a local phone number (using a local area code) and a local address (even if, for a home-based business, you choose to not display your local address to the public).
Why do 1-800 Number exist?
In the "olden days" when long distance calls were expensive (25 cents a minute in the 1980s, and even higher in the 1960s and 1970s) national companies wanted to make it easier to connect with them on "their dime" (when a payphone would actual cost a dime). Also, when national companies started buying television ads, they wanted a Call To Action, and the toll-free number served that purpose. This was back in 1967… in the era before the internet.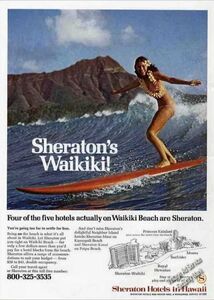 Toll-free numbers were protected by a patent, that basically pointed the 1-800 number to a local phone number (check your phone bill, and you'll see which number its pointed to), and more importantly, the patent protected the database that handled that. If you lived in the Maritimes, it might direct to a 902 phone number in Halifax and if you were in Ontario, it might go to a 905 phone number for your Markham(Toronto) call centre, and if you phoned from the West  it might go to 604 number in Vancouver.
In some market areas that overlaid multiple states  in the USA, like New York City (New York, New Jersey, Connecticut), or Chicago (Illinois, Indiana), and therefore covered multiple area codes, promoting a toll-free number simplified calling, for what are –in the end– local calls.
More recently, phone companies also added the "310" prefix (no area code) typically used by restaurant chains to redirect calls to not just a call centre, but the closest local location for fast home delivery.
It is estimated by AT&T that 40% of all calls handled on their network are toll-free.
Where we are now
Needless to say, things have changed. People can connect via the internet, to ask questions, find closest locations, order products, or make that reservation.
As well, with cell phones, VoIP (Voice over IP),  and implementation of other technology, long distance calls are no longer expensive. On many calling plans long distance calls are "free" or at least included.
We realize that businesses have 1-800 numbers for a reason, and we support them. We just do not permit them to be the primary number for your offices.
For businesses using Skype (and their 702 area codes, which is Las Vegas) you are out of luck. We cannot support this without opening up our directory to all sorts of global scams… and there have been some doozies that we have avoided with this rule. Many emanating from the capital of kleptocracy, Nigeria
You should include your Toll-free number in your JOB postings, NEWS postings. And if its part of your branding (like "1-800-GOT-JUNK") include it in your listing name.
Rules for online safety
1) Only deal with local and trusted businesses
2) NEVER pay by money transfer (via Western Union, for example), especially things for things like security deposits, rent, or product you are expecting to pick up.
3) Get a phone number and/or address so you know who you are dealing with (and dial it to prove it connects to the person you are doing business with
4) If the phone identifies an unusual area code, google it: search for "Area Code 702" will tell you where you are being called from
5) Find local businesses in the FoundLocally.com directory (and if you are a local business, add yourself to the directory)