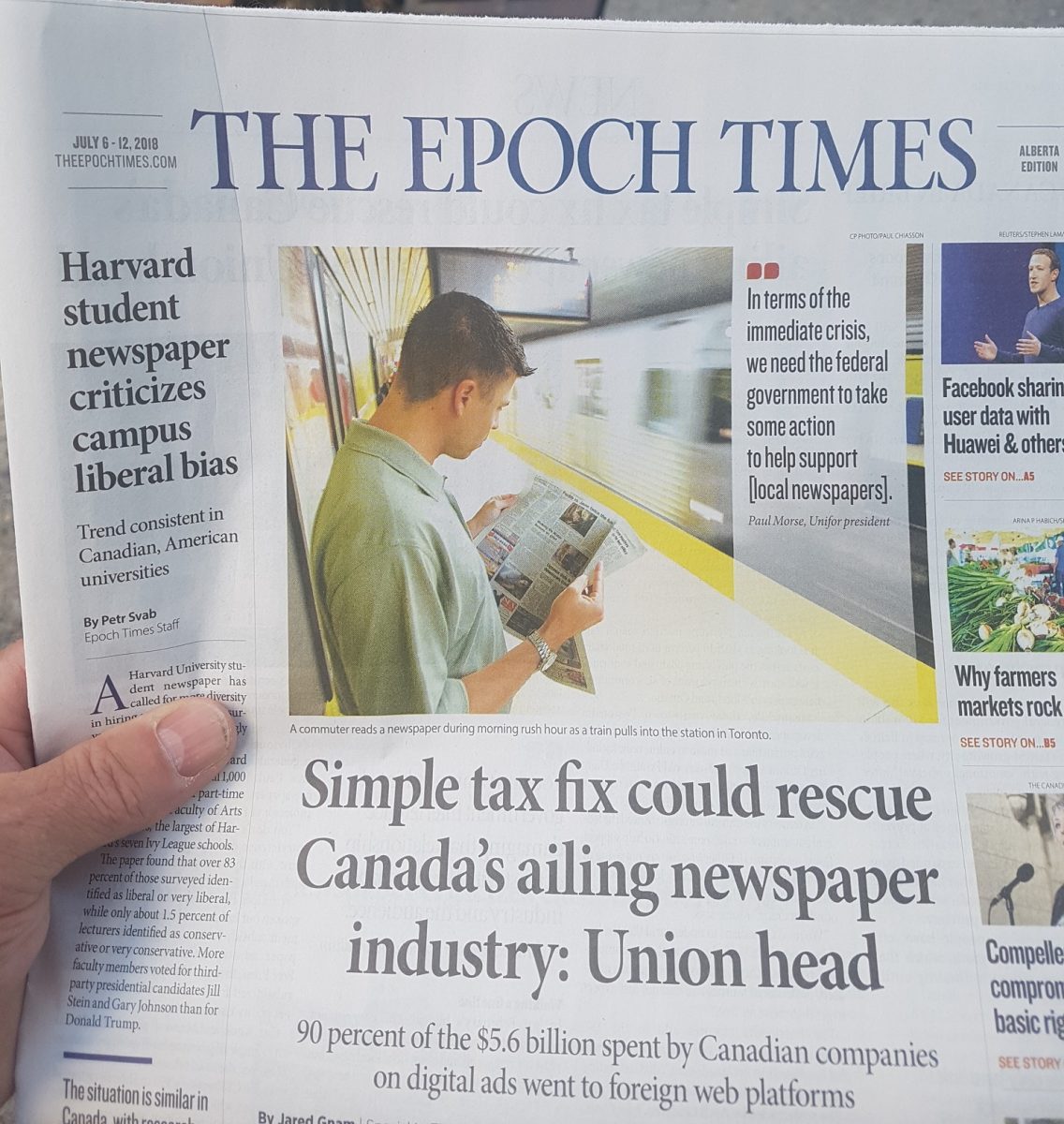 Simple Tax Fix Could Help Rescue Canada's Ailing Newspaper Industry, Says Union Head
90 percent of the $5.6 billion spent by Canadian companies on digital ads went to foreign web platforms
"This means Canadian companies are buying their ads on Google and Facebook, with their huge readership, instead of on Canadian-owned sites.
"Advertisers in print publications get a tax break as they are printing in Canadian papers, but the same tax break doesn't happen on the Canadian online side," he says.
This is a great article in Epoch Times by Jared Gnam on using tax-policy to fix the newspaper industry (and the whole digital media sector). For the past decade Canada has been hearing a "giant sucking sound going south" to  quote H Ross Perot. And when US sites like Facebook and Google present "news" they are not presenting "journalism".
See our earlier post on this topic
https://marketing.foundlocally.com/levelling-media-industry-playing-field/