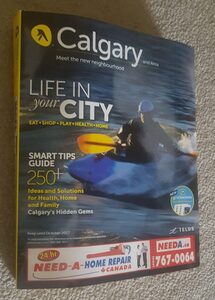 No, SEO and directory, and search engine submission is NOT DEAD! And neither is Canada's beloved (but anachronistic) paper phone directory.
In our review of top directory sites out there, as recommended by several top SEO and "Citation building" companies, we have cataloged about 200 different directories, search engines, and social media tools, etcetera that accept listings from Canadian businesses. We will publish a list of the Top Thirty or so in an upcoming post.
Directories No longer…
In the meantime, we wish to express condolences to the directories that we have noticed no longer accept submissions, or have gone out of business.
bizdirlib.com
BizSheet
Business Net Pages
Consumer Affairs
Demandforce
Directory Central
ducktoes
eKomi
eSource Canada
EveryBusinessListing
FinduFast
FindUsFast
ForLocations
Hotel Beam
Aboutus.com
MyStore411.com

Industry Canada
inLocal
Intuit Business Directory
Kudzu
List Company
Local Economy
Locu
MapQuest
Pages Canada
Really Made In Canada
Servpro
Shopping Time
Tobars
Tucando
WebDirectory.ca
Wiki Dom
ZipLocal
These 33 need to be removed from your directory submission TODO lists. These "back-links" or "citations" will cease improve your ranking… time to find others!
Several are clearly still in business (Industry Canada, MapQuest, Intuit, for example) but have focused on a different core business.
Just US Listings (No "Can" Do!)
The following show up in some Canadian SEO/Directory rankings, surprisingly, but do not accept Canadian listings, just American ones:
2findlocal.com
Angies's List
GB Guides
Insider Pages
Manta
Tuugo
Some might say submit your business to them, using a close state code (AL for Alberta, for instance) just to get the web link, but the NAP details won't match your other listings, so the ranking influence (on smart sites like Google) is much diminished.