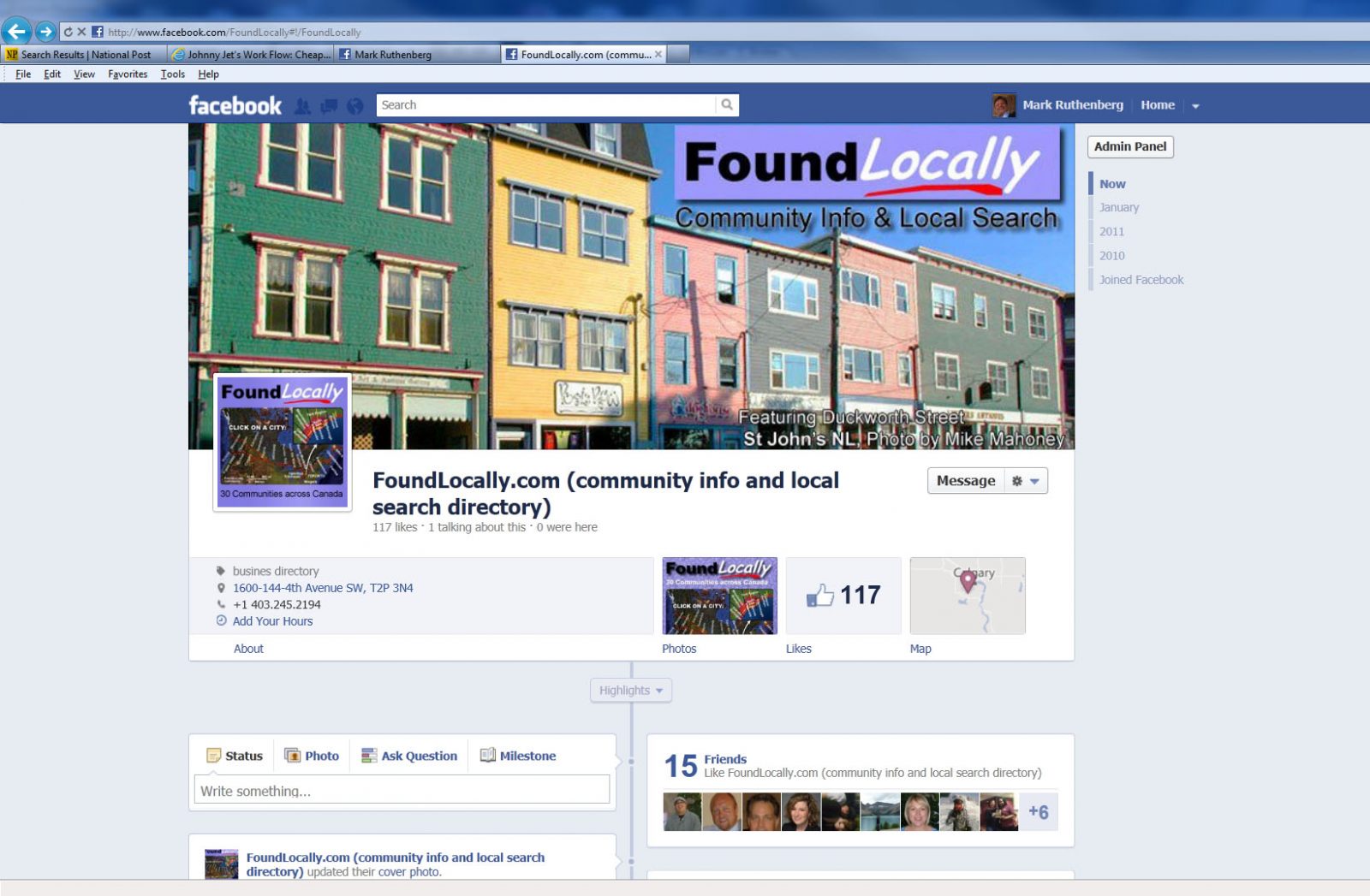 Are you ready for Facebook's New Timeline View for your Business Page?
Facebook just finished revamping individual users' pages to the new "Timeline" view. Now its time for all the business Facebook Pages to get a new design, which will be forced upon you by On March 30, 2012, whether you are ready or not.
The biggest advantage of this new look is you get to have more control of the appearance of your business page than before, where the "facebook" logo and blue stripe dominated the page. Now you can use a graphic or photo to take up most of the part of the screen. On the minus side, those who do NOT update their Facebook Pages will have a crappy looking page, with their old Profile Image chopped to 180 pixels square. Those that invested in taller vertical images under the old look & feel, will need to re-invest into a more flexible wider banner.
This presents an significant product promotion and brand building opportunity—even opportunities. Why just tell people you are launching an new product, when your Facbook Page's Profile Image can be updated, and you can comment about the new photo, making your Status Update newsfeed more interesting and relevant?
What You Need to Do
Youll get a warning about this the next time you login and go to your businesss Facebook Page, which will enable you to Preview the look and begin editing. Youll see right away how crappy your page may look if you walk a way and do nothing. Why wait till March 30th when you can be proactive, and look like a leader and not like a Luddite dragged kicking and screaming.
Step 1:
The Timeline views Profile Image is a maximum of 850 pixels wide and 315 pixels high. If you upload a larger image (raw photo from a digital camera, on your hard drive, for example), it will be resized to that it will fit and you can use the mouse to recenter the image left-right or up-down depending on how the image was digitally cropped. (And, if users right-click, they can save/download the original image uncropped).
OR you can be more imaginative and add your logos, a corporate slogan or tagline, and a description of the product being features and size everything to fit exactly 850 x 315 pixels.
Your cover photo may not include:
A call to action, including Like or Share
Any contact information
Discounts or any other pricing info
These are typically found elsewhere, like your Info page on Facebook, or included in Status Updates linking to your website
Read more: http://www.searchenginepeople.com/blog/facebook-timeline-faq.html#ixzz1oCPJhRgd
When you are happy with the image, click Accept Changes.
Step 2:
The Status Update posts youve made now alternate left-right in a two column layout, along the time line down the middle of the page.
Review al the posts, especially the older ones, and look for an ones you dont want the public to see. In the past, old posts just disappeared from view, and were forgotten or ignored. With Timeline View, they are brought back from the dead, and some, especially those that were poorly written or vindictive, may come back to haunt you.
You may or may not want to review the comments from your Pages followers. You may think that adverse comments may not help your company look good (and in the olden days you were probably glad when they just disappeared off the page) but some adverse comments can actually improve you Facebook Pages credibility for having honest discussion with your customers,. And not a whitewashed version of the discussion (with say, only happy customers)
Step 3:
If you want to turn off the map display (If you are an online-only or a home based business) on your page, uncheck the box under the map while editing your Info page.
You can look at other Apps to add to your Facebook Page, but going to the Admin Page, then choosing Manage Edit Page from the menus, and then selecting Apps from the left-hand column. Here you can go to the app and edit settings.
Some Apps you can add are Photos, Links, Video, Events, Notes, and TweetDeck (this list may expand over time)
Step 4:
When al this has been set up and reviewed, then you should update your logo, which needs to be 180 pixels x 180 pixels square. Movie your mouse over the existing (truncated?) logo and click on the Edit Profile Picture pop-up and select one of the options to ensure the most appropriate image is displayed here.
Step 5:
Activate your Timeline version, so all users can see what you have been previewing.
Step 6:
Now take the time to fill in any Milestones in your business. This helps show that you've been around longer than you've been on Facebook (or even, longer than Facebook's been around!). The first Milestone to add is when you started the business or organization. This option is preset, so all you need to do is pick a year and choose how you want facebook to display this.
Now you get have have a lot more fun. Review your history, think about major openings (location changs), product launches, staffing additions, sales or other milestones, mergers & acquisitions, and website launches. Go through your clipping files, media mentions, press releases to get the details. Try to keep thinks brie like your typical Facebook posts: no more than 2 short paragraphs. Copy everything into a Word file, so you cn scan for consistency, spelling (it may not have been spell-checked the first time!), and length. Don't forget the milestons SINCE you've been on Facebook – they display differently than the usual Status Updates. Then its simple cut & paste: heading, date (year, and optional month), and details.
Some other Timelines already setup:
We'll add other notable Business facebook Pages to this list, when we see outstanding design tat raises the bar for other businesses.
Postscript
Just noticed, that if someone hits your business's Facebook Page if now forces them to login or signup. They're not very considerate of your  business if you are using yoiur ad dolars and website real estate to promote your Facebook Page. With the new and graphic Timeline look & feel, the way they do it is not very nice (or pretty)…. before its was a narrow stripe above your content, if you weren't already logged n to Facebook. I think they're getting more aggressive now that facbook is going public.