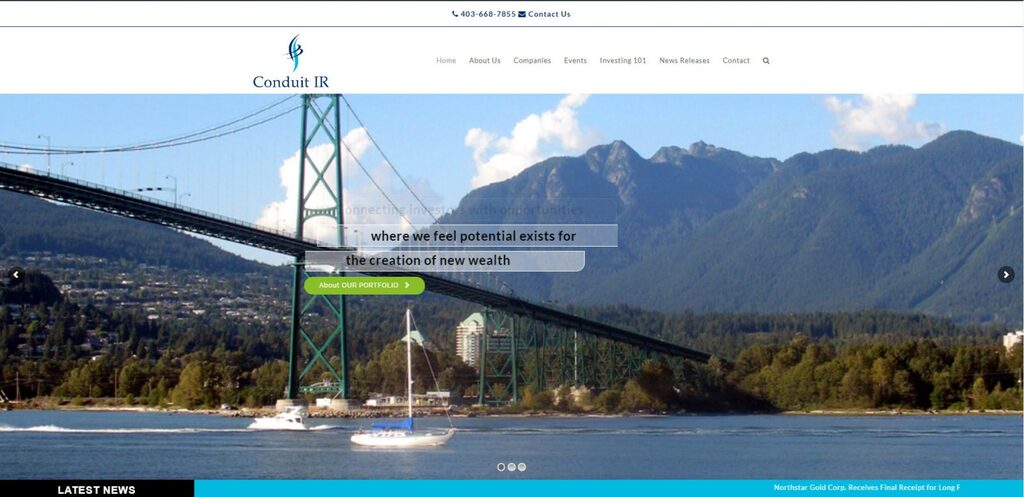 Conduit Capital Advisors works with both companies and investors to find and create opportunities that it believes are likely to create substantial new wealth for all stakeholders.
What we did for them
We started with a competitive analysis of leading investment advisory and investor relations firms, and did a competitive review of investor relations packages offered to public companies, to determine what disclosure, corporate structure and earnings information was generally provided to determine Best Practices for the industry. Then we created the website, built the client company disclosure pages, and did the search engine submission and web marketing to build online visibility.