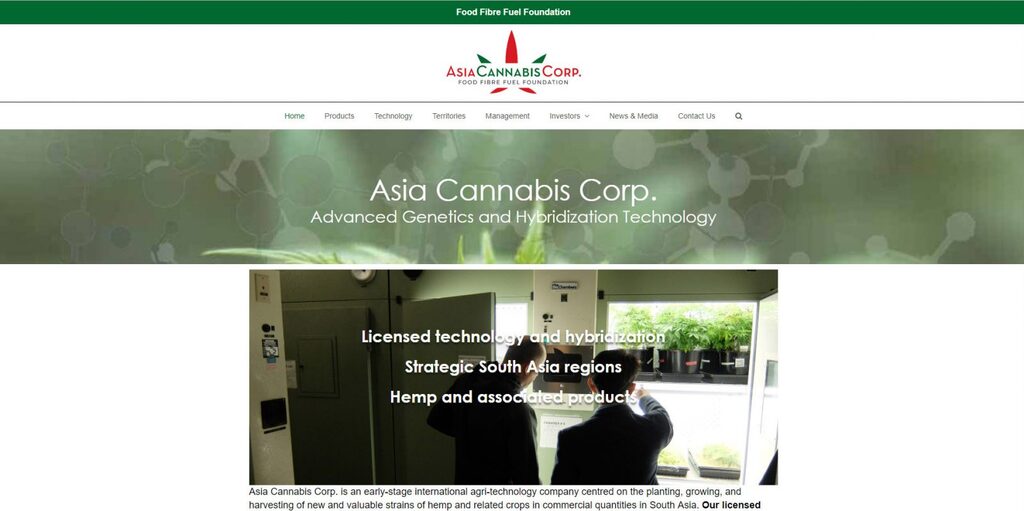 Asi aCannabis Corp-desktop
Asia Cannabis Corp. is an early-stage international agri-technology company (publicly traded as CSE:ASIA),centred on the planting, growing, and harvesting of new and valuable strains of hemp and related crops in commercial quantities in South Asia. Our licensed technology secures our exposure to and capacities in the hemp and related sectors through horticultural, scientific, genetic, genomic and related advances.
What we have done for them
We have done website design for first-rate ongoing public disclosure (trading information for CSE:ASIA), as required by securities legislation and we developed a domain strategy for their international expansion. Helped them manage their website content, investor disclosure, and social media. Company has since re-branded as Asia Green Biotechnology Corp. Clients since 2018.