Fighting Mis-information:
Be vigilant
Combat bad facts with better facts
Make your facts both accessible & prominent
React quickly & decisively
People who own brands and businesses Google themselves, to review their online presences. Sometimes they find negative comments or reviews. Sometimes those reviews are not based on facts or actual events, or are posted by former employees or your competitors. These posts can have an adverse impact your business, your revenues, and even your career.  Online reputation management is becoming very important to every business!
With a new business, consumers are doing searches to find out about a business or product before buying. Often, what they read will impact their decisions to buy.
And lack of information may delay a purchase, or have them looking elsewhere.
Two things we typically do in Reputation Management
1. Create an online reputation where none exists
For a new business or for a person with zero online presence, we create a "footprint" for search engines to find. This set of social media presences, web mentions, and links ca be quickly updated in the future to ensure 'above the fold" or  "first page" presence in search results.
SUCCESS STORY: We have taken one client, returning to a music career after a personal break  with exactly two references  when we began,  to having thousands of links and mentions within a year.
2. Correct a negative online presence
When you get bad reviews, or have adverse online references (it may be a criminal record, litigation, or Social Media "trolls") these are cleaned up by a combination of new mentions that are positive and/or un-trollable, and by getting adverse mentions removed from the web. Either way, adverse mentions are pushed down the ranking, and off the first page of search results, improving your online reputation.
Online reputation management services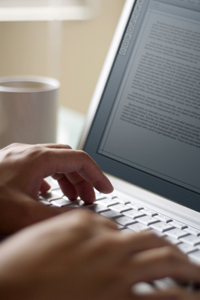 Can you afford to leave bad/wrong information un-disputed / unchallenged?
What does a Reputation Management Specialist Do?
A reputation management specialist mitigates the impact of negative reviews.
While many review sites were created to provide public transparency, to protect consumers from unethical business practices; unfortunately, some review sites have fallen victim to abuse and fraud. A bad review, posting or testimonial from a false user or competitor can adversely impact sales.  And should such a posting be on the first page of search results, it could put a company out of business.
Sometimes, companies have no option but to pursue costly legal action, often with insufficient evidence of the perpetrator, their actions, and the economic impact on you for the case to be successful). It is faster to try to resolve these issues with the review sites directly.
We work to remove posts that are libelous, slanderous, false/fictitious, and for individuals, a violation of your personal privacy. We review your social media pages and activity (most importantly—but not limited to—Facebook and LinkedIn).
There are often differences in how and where people search: not everyone uses Google. Apple now makes Bing the default search on their devices, and other are other tools some people use. It is important to go several pages in to see what may be found by others: not everyone stops on the first page.
Benefits of Reputation Management
Recent studies conducted reported that by reputation management the company was able to:
Increase revenues
Increased positive word-of -mouth online
Improving future productivity (and employee satisfaction)
Improve ranking on Google, Bing, and Yahoo for high-value keywords
Lots of people claim to be "LinkedIn Experts"
Reputation Management for Job Hunters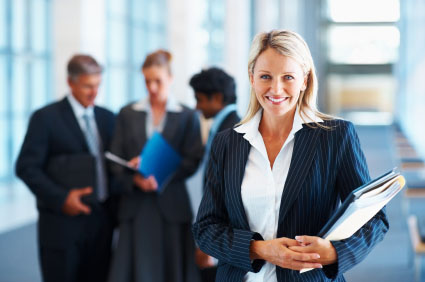 Our President, Mark Ruthenberg, has had a major role with Advantage Tech Inc, a Calgary-based company that has been a leader in Career Transition Counselling since 1980. They have counseled over a thousand employees that were let go from over a hundred different companies.
He has worked with that company's President, Samuel Travis, to present a variety of career planning workshops over the past 15 years.
One of them, Job Hunting Using the Internet, has job seekers learn how Social Media (LinkedIn, and Facebook) can both improve their opportunities and limit them.
We show all the Career Transition Program participants how easy potential employers can due their "due diligence" online, preferring to search for and "red flags" or "yellow flags" online, which can cancel an interview opportunity, or make the interview far more challenging.  We also show them how to do checking on those people in their interview process, to help establish rapport.
These days, employers typically defer checking references, even if they are on the resume, until after the interview(s).
AdvantageTech has been doing Career Transition since 1980.
Mark Ruthenberg has worked on LinkedIn almost since its inception