MovingInCanada enhanced for Americans (Moving to Canada)
To help the many Americans, who following the election of Donald Trump, are considering  moving to Canada, we have added some features to our MovingInCanada.com website.
Each of our provincial and community pages now have a "WHY Move to….?" summary of that province's  or that community's key attributes.  We put it at the top of each page, and highlighted the  new content with a blue box.
That way Americans (or people from any other countries) looking at Canada, and considering why they might move here AND WHERE, can Drill down (Step 1) by looking at different provinces, and then Read (step 2) about different communities and help them narrow down their options for where to move to.
Once deciding on a community, they can do further Research (step 3) and read more content, check out more links, and explore at the individual neighbourhoods within that community.
When the research is complete, visitors can then Find (Step 4) specific builders, realtors, movers, etc in that community.
We also have specific immigration tips and information (including links) at http://www.movingincanada.com/general/movingtocanada.htm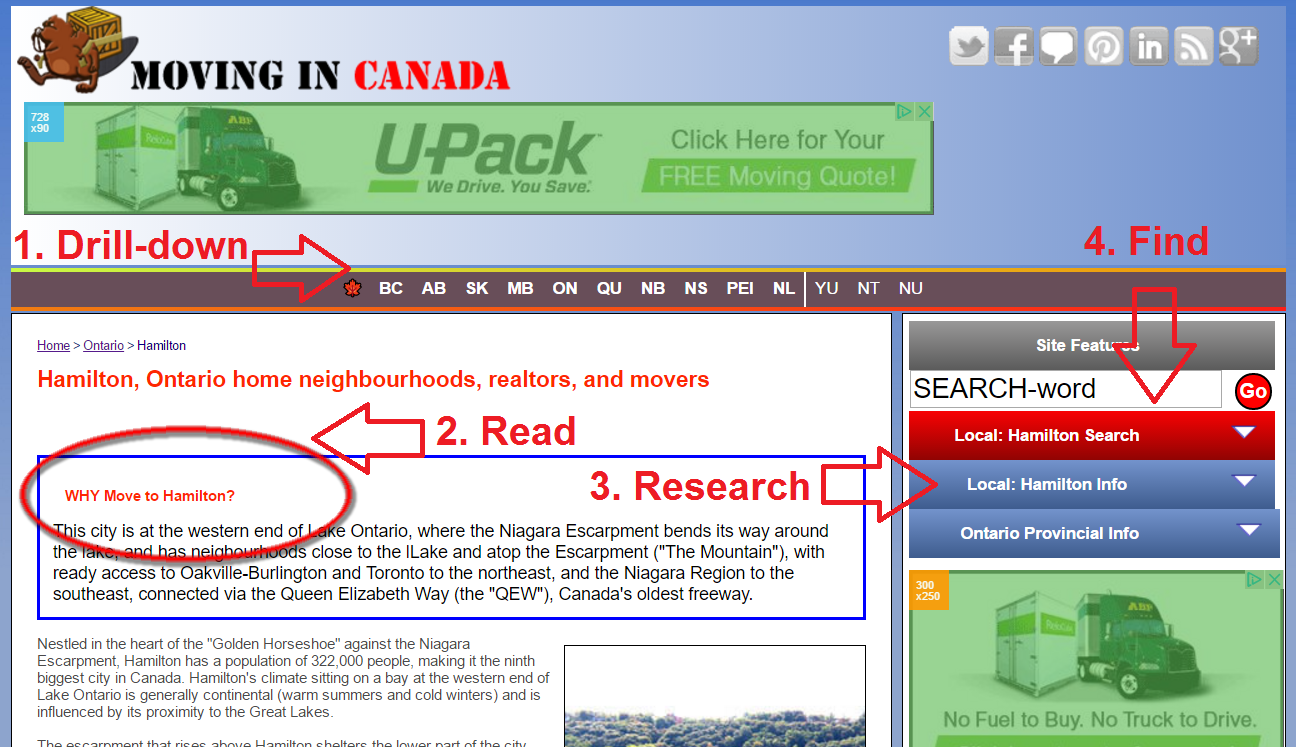 Further Updates (June 2017)
We have updated the provincial and city pages with more details, and also added a summary  to the Community Neighbourhoods page, to provide an overview of how neighbourhoods are grouped by people living there.
When moving to a new province, city or even country, there are many unknowns. MovingInCanada tries to reduce those by educating our reader about how a community fits together, and how it evolved over time.