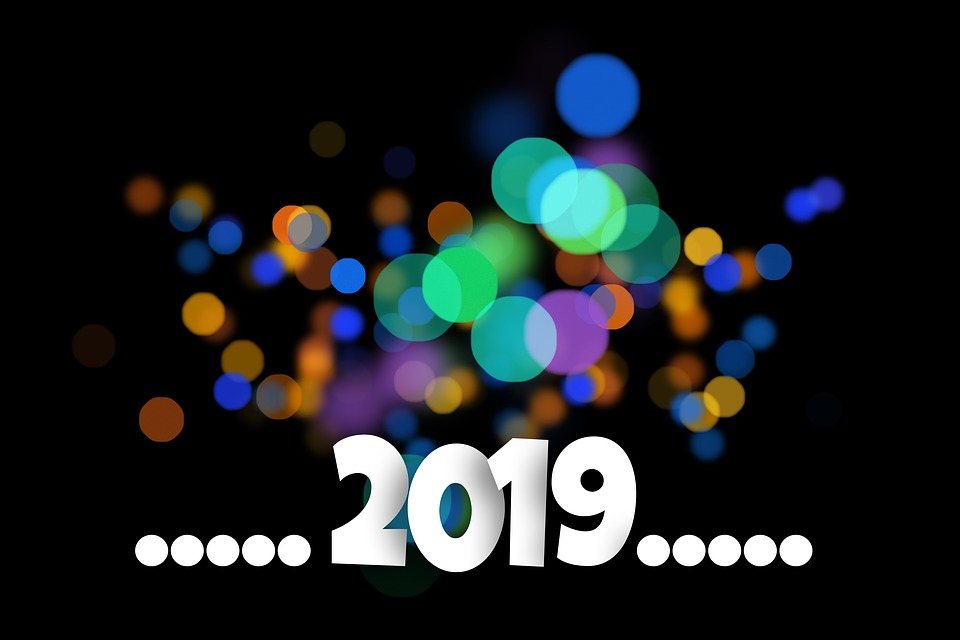 HAPPY NEW YEAR! A look back, and a look ahead
Let's look back: BIG changes over 2018 on FoundLocally.com and what EVERY BUSINESS should be doing for SEO and web marketing success in 2019
Let's LOOK BACK at 2018
FoundLocally.com did a major redesign for a more "responsive" design, which provides the same interface for desktop, tablet, and smartphone users. We moved all the menus to the top of the screen, and made the free listings/login more consistent across platforms.
FoundLocally made a number of changes to streamline site functionality:
a) movie listings go right to theatre pages for ONLINE SEAT SELECTION & purchase.
b) hotel, B&B, and campground listings go right to local establishment pages, with local and toll-free numbers (where available) for COMMISSION FREE bookings
c) the TEMPLATES when adding a new listing have incorporated new businesses like Vape shops, Medical Marijuana, and (recreational) Marijuana & Edibles, and we continue to be responsive to new businesses and models, for example we got hundreds of new listings for Garage Door repair & replacement, and Electronics & cellphone repair
Our Company has rebranded from just a directory & portal site company to a full-service online marketing company, where we use our directories and portals as our "test kitchen" to see what works and what doesn't. See our http://marketing.FoundLocally.com website
We've also updated our sister websites, TransCanadaHighway.com for travel, and MovingInCanada.com for real estate & relocation communities
Our high standards for what is a local business, set back in 1999, have been adopted by major industry players like Google and Bing (whom we see as both competitors AND marketing partners). Requiring a local phone number and local address has saved us from all sorts of legal quagmires, like home rental scams run from offshore. Requiring businesses to be legit and identifiable (not SEO keyword spam) has kept many non-legit enterprises off FoundLocally. Not allowing pyramid "business opportunity" listings onto our directory has saved many from such scams. Our privacy settings for home-based businesses to not display their address, help them be compliant with municipal bylaws (and help women business owners stay safe).
What EVERY BUSINESS should do in 2019
Review your FoundLocally listing (link at top of this email). Is the address & phone number consistent with your website (this helps with your Google ranking). Is your logo the right one? If you have the Blue "click here" circle, upload your logo. If a logo is missing, then you may need to add your web address (URL) to your listing first, and THEN add/upload your logo.
Review your own website. Is it mobile friendly? If not, your Google ranking is affected. Severely. Because 80% of Google searches are on smartphones, and 75% of emails with links are opened up on phones, and nobody wants to click a link to a desktop-only website. Is it "responsive," where page elements realign automatically as you resize your browser screen? If not, you are disappointing tablet users, now ¼ to 1/3 of your potential customers.
Do more directory submissions. The more link-backs (some call them "citations") the higher your Google ranking (we'll post tips on this shortly).
That's also a good reason to post your news, events, sales/coupons,. and jobs to FoundLocally.com: more link-backs!
Updates your Social Media more often. If you are a B2B (business to business) enterprise LinkedIn and Facebook are important. If you are a B2C (business to consumer) business, Facebook, Pinterest, and Instagram make be more important. Twitter is also important, and you can have your Twitter post to Facebook, or your Facebook post to Twitter, to cut the work in half.
Add a blog to your website. If you are posting regularly to Social Media, you are helping THEIR TRAFFIC, but not necessarily yours. Post some of the social media posts and news or blog on your website. This keeps your site "current" and keeps it from looking stale (and other easily way to gain or lose Google ranking). With so many websites built using WordPress, this is ridiculously EASY to implement, but requires discipline to post regularly.
Watch your competitors' websites. You don't need to be "me too" but you want to see if there are marketing opportunities you are missing
Online Web Services everybody needs…
While it may seem to some that we are competing with local web design, web marketing, and SEO firms, we are working to make EVERYONE in the industry more effective and efficient. We are sharing our lessons learned on our blog. See our http://marketing.FoundLocally.com/blog and on our Facebook page at https://Facebook.com/FoundLocally.
And if you are looking for local web help, use the Local > Business > Media & Marketing menu in your local FoundLocally directory and use the Communications Search there to select the desired "Advertising", "Media", or "Web" category.
If you're not happy with your options, or if your web designer has gone out of business, we are happy to discuss your options with you. That's what "full service" means to us.
---
Also, take advantage of the great community information on our http://FoundLocally.com, http://MovingInCanada.com, and http://TransCanadaHighway.com websites in your daily life.