Governments need to ensure public assets reach the widest range of residents and taxpayers. Managers and Politicians have a fiduciary responsibility to ensure public funds are spent wisely, and to look for prudent cost-saving methods for promotion and building awareness.
FoundLocally has categories in the Public Service categories for all levels of governments (from federal to municipal) including departments, agencies, crown corporations as well as elected politicians & candidates. Especially welcome are municipal swimming pool, ice arena, waste / recycling, and library facilities.
We have special web marketing tips for First Nations on our blog
Get the highest online visibility for Government Departments & Facilities using the FoundLocally.com free listings. Your goal is to create the highest traffic and visibility for members and community businesses, and needs to promote not only the government departments & agencies but the various community facilities and services.
FoundLocally is a great way for governments, government facilities, and politicians to raise their own visibility, not just by adding themselves to the high-traffic community directory, but by posting news, jobs, events, and savings to increase the number of pages on their FoundLocally listing, and therefore the number of link-backs to their website. This is especially handy for those hosting events and festivals, or those posting news announcements.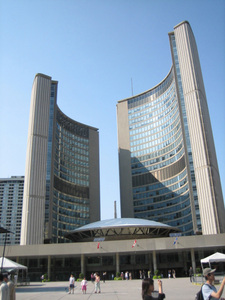 TIP for Multi-location Government Organizations
Provincial government or federal government departments, agencies, or crown corporations should contact FoundLocally about adding all of their facilities, offices and locations to all FoundLocally sites at once. We can "clone" from a single listing using an Excel spreadsheet with details of the additional locations. To help our directory be as complete as possible, we already do this for chain & franchise organizations, at no cost to the organization.
TIP for smaller ("bedroom") communities:
Its more challenging for a smaller neighbouring community to have or maintain online visibility in a larger metropolitan market, when overshadowed by the overwhelming magnitude of online information from a n adjoining city. With FoundLocally, smaller communities can create and promote their online presence cost effectively,
See Tips for Economic Development Offices and Visitor Bureaus
Good government websites not only promote the government itself, but also have a directory of area businesses, with links to their web sites (if there are no links, insist they add this, it's not "rocket science" technology!), typically organized by category. FoundLocally (and other directories) are not intended as a replacement for government directories but a cost-effective way for local businesses & facilities to extend reach into nearby communities, or when consumer online searches do not start with your own government directory. This approach is very effective for SEO (search engine optimization): the more pages on FoundLocally the more link-backs you have, and the higher your ranking and findability!
Several government departments & facilities are inv investigating the related opportunity for community groups and social agencies, who SHOULD ALSO increase their online footprint by participating in as many directories as possible (and especially the free ones!) With a little bit of effort, they can enhance their online marketing to support their operations: posting jobs and volunteer opportunities, promoting events, promoting discounts and coupons, posting news announcements. Help your community groups and social agencies reach an ever-increasing online customer base, save money [on traditional media], increase revenues and/or charitable donations and become more sustainable,
Making the Most of Your PROFILE
Add an organizational listing to promote the government, department, agency or facilities:
Use the Name field to name the organization or facility

For facilities use the Name2 field to indicate the government affiliation (for example, for a city pool the Name2 field might say "City of Zip Parks & Recreation Department", so a search for that organization/department/agency would also provide a list of its facilities)

Use the Description field to state your key branding message (and describe the community and its unique qualities

Use the Products/Brands to identify key services and/or user-groups

Link to the organization's website, and include the organizational/community logo (or a facility photo)

In the Contact field, insert you website's Contact Us webpage instead of an e-mail address, to reduce chance of spam e-mails.
TIP: If you have a number of similar facilities (like pools, arenas, community centres, multi-use facilities), we can assist you in setting them up quickly by using an Excel spreadsheet to clone from a single "generic" listing you have created (for each type of facility)
Choose Appropriate CATEGORIES
In the Public Service group of categories, select "Government" for Type of organization and select the appropriate "Government" category. You may also select function "Association Type" categories.
Sports Facilities should choose categories fro the CONSUMER SHOPPING –Sports categories
Learning/Library Facilities should choose categories from the CONSUMER SHOPPING – Learning & Education categories
Multiple CONTACTS may Update Listing(s)
Set up multiple contacts per listing using the Add/update CONTACTS option in the red What To Do? menu, so each can post items to your listing, or login and ad additional clients and their websites & locations.
Add marketing, HR, and Operations persons to  login and update the operational components of their FoundLocally listings, letting you focus on web marketing and website design.
Post NEWS and Announcements
You should post announcements to FoundLocally listings at the same time as it is sent out to other media outlets.
Announcements stay posted until you take them down. On FoundLocally, news has a long shelf life. FoundLocally news is not thrown out or recycled the next day, like with a newspaper!
Dramatically improve your findability by using powerful  keywords in the news story with your/your association's web site and name. In addition this can improve your/your organization's creditability as an industry information resource.
Post EVENTS
Use the EVENTS tab to post a variety of events, like tournaments at the local arena, author readings at the library, "town hall" meetings for politicians, and government sponsored events like festivals, Canada Day happenings, and Remembrance Day memorials..
See special tips for Festivals & Community Events
Post JOBS to fill staffing needs
 Use these listings to recruit people for internal needs using the JOBS tab.
An excellent way for smaller ("bedroom") communities to post jobs to a nearby metropolitan area without spending Big City ad dollars.
 Post volunteer opportunities using the same JOBS tab to
Add your LOCAL Free Listing to FoundLocally.com
Don't forget to also post any News, Events, Jobs, and Savings to promote all aspects of your government department, agency or facility and its operations, (using the respective tabs in your listing).