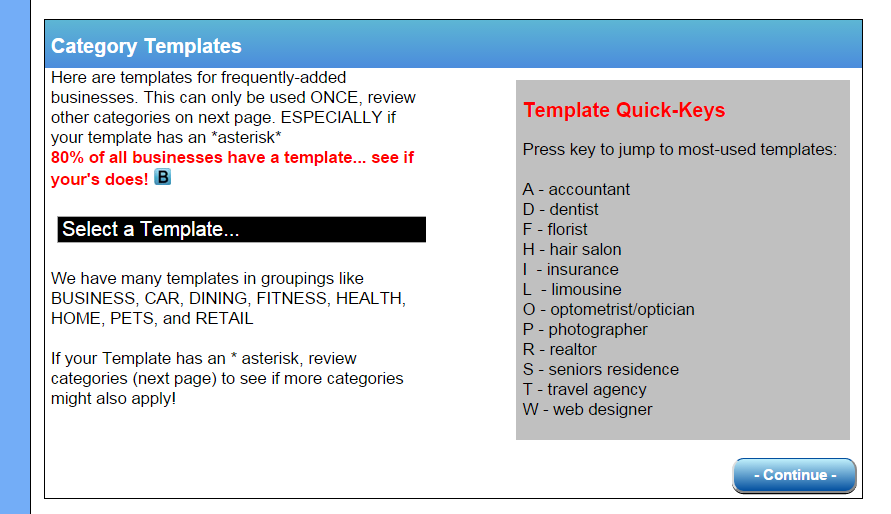 It's a Faster New Listing Process
We have updated all of our forms, making events, coupons, and jobs postings easier.
We have also have added a number of new TEMPLATES for new listings, and now have over ONE HUNDRED differnt templates, for teh most frequently added business types. The templates (at the bottom of the Add/Update Profile form when ADDING a listing) pre-select categories for about 80% of all listings to speed the process.
The most common templates are accessed by a single keystroke. like D for dentist, R for realtor…. (see graphic for more)
Productivity tip: Some SEO companies use a different Registered Contact ID for each listing, while others manage all their listing from one Registered Contact, so all their listings are accessible from a single login.