Enhanced Masonry Layout (Pinterest-style) more fun, more features, more visibility!
We have expanded our masonry layout (Pinterest-style interface) to a broad range of site sections, reached using the Table of Contents  on each page (at the bottom)
We have added a lot of visual links to a wide range of content inside our site at the home and major subsections. At the same time, we have expanded our context-sensitive showcase of local businesses
Businesses with a "logo & Link" (or better, a photo of you, your location, or your product) are included in the Featured Business section for wider promotion.
Click "Free Listings" to add a business to our directory, or "Login" to update your existing listing
Masonry Layout now in Site Searches and Business Directory Searches
Though listings without URLs and logos are not included in featured searches, they are  always included in our normal business searches and site search results listings, that are now in a masonry ("Pinterest-style") layout to display photos logos in full 250×250  pxels size: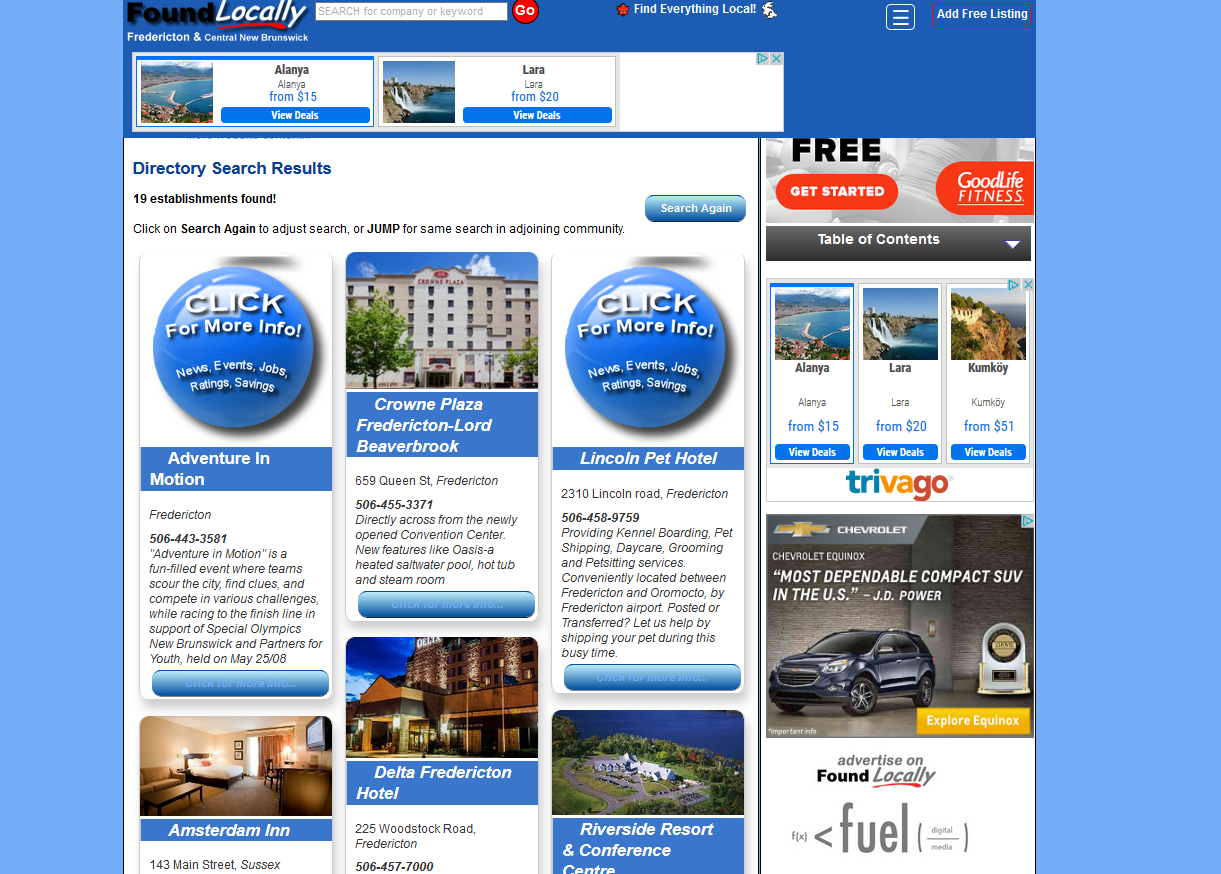 Notice how much more inviting photos are than logos or the blue placeholder "Click form more info!" . Listings without a weblink are listed at the very end.
First, go to your listing and login (step 1, below).
Add (or update) your web link (your Facebook or Twitter page will be fine, if you don't have a website) to move your listing into the alphabetical order. Do this using the Update Listing PROFILE option in the red What To Do? menu, in the white stripe (step 2, below)).
Add your photo,. image, or logo by clicking underneath the blue placeholder "CLICK For More Info!" circle. This Update Photo or Logo feature (step 3, below) will shrink any JPG< GIF or PNG file to the correct size, and compress it for optimal loading. Click the form button TWICE:  (1) to select the file, and (2) to actually upload it.