[vc_single_image image="1014″]
Get the highest online visibility for marinas, and yacht clubs using the FoundLocally.com free listings.
FoundLocally coves a lot of territory and a lot of variety, covering both East and West Coasts, the inland Great Lakes, and a lot of lakes and waterways that are a part of Canada's cottage country, in pretty well every province. We have created a number of templates to speed set-up, with marinas divided up into three categories: those that are day use recreational facilities, those that offer moorage for the boating season and for overnight visitors, and those marinas that also offer parts & repairs for either motor or sailing vessels. The templates pre-select a number of categories, which—of course—you are welcome to add to (or deduct from) to properly reflect the full range of features in your marina
Making the Most of Your PROFILE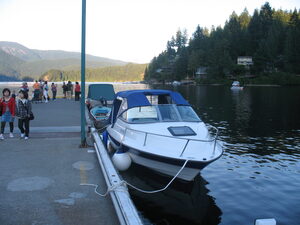 Since most marinas are on water, and not located by their prime customer–the boater–by a street address, they should enter their latitude & longitude (enter all values without negative signs) so the maps will properly locate their physical location. You can use the two Address lines to provide a mailing address and driving directions.
Use the About Us, Products/Brands, and Environment fields to provide a good description of your marina and services. Use Microsoft's Word Count (in the Format menu) to pre-edit your info down to 250 characters each.
We've made some significant changes to benefit different kinds of marinas by adding two template options for "Marinas" at the end of the PROFILE page, one for marinas with moorage (including some Accommodation features) and those with service & repair facilities (with some VEHICLE categories).
Recreational sailing clubs should use the "Marital Arts School" template and just change the Sport in the CONSUMER SHOPPING-Sports section.
Once this template has been selected, the marina still needs to go to the CATEGORIES page and review the Vehicles categories to select the categories that reflect the type of vehicles they sell. They should also review the Attributes section at the bottom of the Vehicles categories page to see if additional options apply to their dealership.
If you have a direct number for the Service Department, you should mention their direct line in the Description field.
Post the brands and models of cars you carry to the Products/Brands field so you are searchable (and findable) by all the major keywords.
[vc_icon type="entypo" icon_entypo="entypo-icon entypo-icon-users" color="custom" size="xl" align="center" custom_color="#dd0000″]
Multiple CONTACTS to Update Listing(s)
We encourage web marketers to add the dealerships General Manager to the CONTACT list for that business.
That way, they can post any news (new models), events (live remotes, consumer workshops & seminars), sales, and jobs to the site. Web marketers can add value by setting up "standard" job descriptions across their customer network, to make it easier for dealer managers to turn jobs on & off. (they spend a fortune on newspaper ads, so any little improvement in this large expense will make marinas & boat dealers eternally grateful)
Marinas might have multiple contacts to post different items to the site: the Sales Manager might post & manage sales positions, news and events, while the Service Manager might post service department positions, news and events
See also Toggling Jobs On & Off
[vc_icon icon_fontawesome="fa fa-newspaper-o" color="custom" size="xl" align="center" custom_color="#dd0000″]
Posting NEWS Announcements
Post news about new models, as well as any accomplishments and awards, and any contests you may be running to the NEWS tab. These are live right away (once your listing has been activated), and stay there as long as you want (the default is about 900 years!) … Try getting that response and visibility from the local newspaper, unless you are a "Golden Child".
Announcements stay posted until you take them down. On FoundLocally, news has a long shelf life. FoundLocally news is not thrown out or recycled the next day, like with a newspaper!
Dramatically improve your findability by using powerful keywords in the news story with your web site and your name. In addition, they can improve your credibility as an industry resource
[vc_icon icon_fontawesome="fa fa-ticket" color="custom" size="xl" align="center" custom_color="#dd0000″]
Post EVENTS to build traffic
Post any special events, like regattas,  open houses, and other events.
[vc_icon type="typicons" icon_typicons="typcn typcn-shopping-bag" color="custom" size="xl" align="center" custom_color="#dd0000″]
Post Sales Events to the SAVINGS Tab
Post price reductions or special sales events,  to the SAVINGS (please do not use EVENTS tab for sales, see the preceding Tip) . If you are a membership-based sailing club, you can post family discounts here.
Add your LOCAL Free Listing to FoundLocally.com
Don't forget to also post any News, Events, Jobs, and Savings to promote all aspects of your business and operations, (using the respective tabs in your listing).