Chain and franchise organizations are successful because they combine the power of a strong brand with the economies of scale of an ever-growing organization. Individuals joining a franchise organization to leverage their capital with the systems, processes, and standardization that has already proven both successful with customers—and profitable for owners. FoundLocally has developed a number of powerful tools that make internet marketing and business promotion a breeze and very cost-effective (ie free!)
FoundLocally has directories in 30 major markets across Canada, from Victoria, BC all the way to St John's, Newfoundland. For a major regional or national chain, our strong online presence is a great help to your online findability. We have worked with major organizations to create an EFFICIENT PROCESS to create, and update/manage your listings.
Also, unlike other business directories and directory websites, your FoundLocally listing also lets you post jobs (from customer service up to management), news, events, and savings (coupons, sales or discounts). Each of these features might cost you hundreds of dollars a year using some other publication, media or online venue. All included for free with your FoundLocally.com business listing.
Chain and Franchise organizations by providing a number of functions that are accessed and controlled at the location level for franchisee owners or managers or chain location managers.
We also provide powerful tools for standardizing your message on a chain-wide basis, in terms of branding, category selections, as well as posting to our NEWS, EVENTS,  SAVINGS an JOBS.
Getting Your Listing(s) in FoundLocally's directory
Step 1: Use StoreSearch to find your locations (or competitors) across all our directories

As  part of FoundLocally's research, we try to identify key players in key sectors and "seed" them in to our database, using information about locations for the organization's own website or from other sources. You can find out quickly which of your (or your competitors') locations are in the FoundLocally.com database, regardless of which community across the country using our StoreSearch tool. Go to http://www.FoundLocally.com/StoreSearch and enter your brand name (or partial name) to get a tabular list, organized by FoundLocally community.
You can export this list to an Excel format by clicking on the Excel logo on the report.

You can review this list, sort and organize it in a manner that is consistent with your own records, and identify changes that need to be made:

Items that need to be deleted from FoundLocally's database: typically locations that have left the franchise organization or chain locations that have been closed down Theses are identified by unique "CorpiID" numbers

Items that need to be added. You can provide us and Excel listing with the same info as in the StoreSearch report (we also have several handy Excel templates you can use), and we will "clone" these new locations from an existing listing.

Business Listing Template | Listings With Contacts Template

Next you want to identify the Registered Contacts, who will have a private login and password, to enable them to post items and updates to the listings, either to an individual location or to the group. More about this later.
FoundLocally recognizes the contractual power of franchisors to control their brand, and will assist in removing any listings that are not (or no longer) affiliated with the franchise brand on a timely basis, upon notification by an appropriate individual form the franchisor organization. We, too, want to have the most accurate and up-to-date information in our community and business directories.
Step 2: Add your FIRST Listing (the master listing)
Smaller multi-location chains (under ten locations) can create multiple listings  by creating ONE Listing (TIP: start in your home community) and then clone it and all its Profile and Category details (so you only have to update address & phone number).
Use the Template pop-up list at the bottom of the Profile form to pre-set most categories (we have a hundred templates for the most-used business listing types). Whether you use the Templates or not, you should review the  Categories page to see if we have the optimal product/service categories or what you sell or do (Categories are generally NOT used to define "target markets"). These categories will also be assigned to all your other listings.
If you feel the categories do not appropriately reflect your business, please phone us! we are happy to discuss  the categories, to determine which are best for your business, and if necessary, add a new category.
Optimize your Product/Brands and Environmental fields. Use these fields to improve findability, not just on FoundLocally.com, but improve the keyword-richness for the listings on global search engines.
Add or upload a logo (or photo) to this master listing. You should have this on your computer. If not, right-click on the logo form your website, and save it there, before uploading to our website.
Marketing Bonus: post your chain's flyer link, which creates a deep link to your site, and is included in our Flyers/Coupons listings in all appropriate communities. Post standardized Job Descriptions 9so that individual locations can quickly post openings in their community). These can be "cloned" as active or inactive across all your locations, using the PowerUser menu! Post recent chain-wide News/Announcements for inclusion on individual location listings on FoundLocally. These are discussed in more detail below.
Step 3: CLONE this listing to your other locations
From the PROFILE page, click on the CLONE button for another location in the same FoundLocally community, or use the Clone this listing: I have an office in… pull-down menu (in the horizontal blue bar) to clone the listing to another FoundLocally community.
Use your first listing to post News, Jobs Events and Savings, and then use the Manage info across Multiple Listings in the Administrator Action menu to copy those items to all (or just some) of your other listings.
Step 4 POWERTIP: for more than 10 locations, email us an Excel spreadsheet
Use one of the templates (Business Listing Template | Listings With Contacts Template ) or something "like it" and we will  use our internal algorithms to assign each listing to the correct/optimal  FoundLocally community and FoundLocally areas within each (less work for you than https://marketing.foundlocally.com/canadian-seo-non-canadian-seo-firms/). This is done at no cost to you!
If you have Registered Contacts assigned for each location, those users will be able to update their assigned listing(s) and YOU will have overall  access to update ALL your listings.
TIP for Smart Chains
Skip Steps 2, 3,and 4!!
For organizations who want their FoundLocally.com listings created OPTIMALLY, we can do that FOR YOU!
For those who's locations are IDENTICAL (clones) … like restaurant or retail chains

$1 per location

For those who's locations are UNIQUE (different descriptions & photos) … like apartment buildings or hotels/motels $2 per location
Our Local Search experts & web marketing staff are Canadian-based and locally-knowledgable (NOTHING is off-shored with us), and ensure the listings are in the optimal directory & location AND with all appropriate categories, based on  your instructions and/or the individual web pages of the property. We know how our users search and how they make their short-listing decisions.
For the UNIQUE listing, we will also grab a specific image for that property from that property's webpage in your website… Less for you to do. Less  hassle. Done right. Done optimally.
See our full description of this service.
Send us the Excel spreadsheet with your location data, and we'll confirm timing and execution, and send you an invoice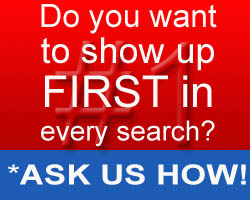 Also check out or FIRST IN EVERY SEARCH ad option!
Your brand, company or offer can be displayed first in every search result (in any of seven sections of the FoundLocally.com website: Community, Shopping, Business, Travel, Home, Entertainment, and Auto for prices starting at $100 per month per community, with the number of FoundLocally directories depending on regional and national scope.
Travel providers (hotel chains, airlines)  can also choose where to be featured on TransCanadaHighway.com by province.
See https://marketing.foundlocally.com/premium-ads-foundlocally/
TIP #1 FOR CHAINS:  FoundLocally has an Excel template for quickly adding a number of contacts across multiple locations. You can assign a location manager/contact, a regional manager, and a national brand manager to your listings. FoundLocally will assist in this contact data setup at no cost to you, because it empowers more people to take advantage of FoundLocally's many capabilities. See  Listings With Contacts Template or we can work from your own spreadsheet.
The role of the national brand manager is to standardize descriptions and logos & job postings to all listings that  location managers only need to activate to post jobs. As well when there are national or regional product roll-outs  or sales, they can be quickly posted at a chain-wide level .
TIP #2 FOR CHAINS: Use the POWER USER tab to copy existing Contacts over to your various listings, or to set up regional managers for chain restaurants. This is handy from an ongoing maintenance of  Registered Contacts in formation
[vc_icon icon_fontawesome="fa fa-check" color="custom" size="xl" align="center" custom_color="#dd0000″]
Make the Most of Your PROFILE
Use the Name field for your business name, and you can use the Name2 field (which is not displayed but is searchable) to post nicknames, alternate spellings, or corporate holding company names, or the franchisee names in order to improve findability.
Use the second Address field to mention cross-streets,  driving directions, or best parking. If a location is in a hotel, office tower, or shopping mall use one Address field for the building name, and one Address field for your actual street/mailing address. Food court businesses should always have mall/building name in once address field and street address (including box #) in the other address
Use the Products/Brands to mention your unique features, services, feature dishes, banquet facilities. You can also mention nearby restaurant, malls and attractions in this field.
Chain/brand managers or franchise managers can use the POWER USER feature to quickly change Description, Products/Brands and Environmental field across all listings they are contacts for.
TIP FOR CHAINS: If there is a merger, acquisition, or a re-branding, please contact FoundLocally, and we would be pleased to assist with any required changes in your listings.
[vc_icon type="entypo" icon_entypo="entypo-icon entypo-icon-users" color="custom" size="xl" align="center" custom_color="#dd0000″]
Multiple CONTACTS mayUpdate Listing(s)
Set up multiple contacts per listing using o different functional roles can login and update their appropriate listings.
You are the/a Registered Contact for each location you create or clone
Each location can have one or more managers assigned as Registered Contacts for each listing (on for marketing, one for HR, one for food and beverage operations, and a GM) so each can focus on the areas related to their role in the organization.
FoundLocally has a strict Privacy Policy that prohibits any publication or distribution of registered contact information, and they will only be contacted periodically when there are FoundLocally announcements about new site features and capabilities
[vc_icon icon_fontawesome="fa fa-map-signs" color="custom" size="xl" align="center" custom_color="#dd0000″]
Choosing CATEGORIES
Select Categories  based on the goods you sell or the services you provide, not for the target markets you are pursuing.
Some "Attributes" in the CATEGORIES pages may apply to target markets, but generally, you should use the Products/Brands field in the PROFILE page for this, which also increases findability.
TIP FOR CHAINS: If FoundLocally.com does not have a category that applies to your chain or franchise, pleas let us know. Unlike the Telephone directory, which can take 2-3 years to consider, study and analyze categories, we can add new ones fairly quickly. Usually we do so when we see a number of site visitor Search terms that match a number of business listings writing in (suggesting) that category in one of the "Other" fields.
[vc_icon type="entypo" icon_entypo="entypo-icon entypo-icon-user-add" color="custom" size="xl" align="center" custom_color="#dd0000″]
Making the most of JOBS
Chain or franchise organizations can quickly enter and CLONE standardized staffing  job postings, we make it quick & easy to do the same across all your FoundLocally listings
Individual locations can post job openings using the JOBS tab and then  "Add New". These items are automatically posted to the FoundLocally Jobs Board where job hunters typically look for opportunities.
Enter all job postings from Customer Service up to Manager that would typically apply to each location.
Specify job types including full time, part time and contract, as well as the level of desired experience.
Set a Job's Status as "Inactive" if that location is not currently seeking to hire for that position.
TIP FOR CHAINS: post all your standard job descriptions or job postings to one location, and then (once all the locations have been set up, with you as the Registered Contact for all of them) use the POWER USER tab to copy/clone these jobs to all the locations. Typically. Chain & Franchise operations would copy/clone Jobs as "Inactive", meaning the various locations are not currently looking for staff in these positions.
A Registered Contact can login and change the job's posting Status to "Active" without having to enter or re-type the tried & tested posting description.
When positions are filled, login and de-activate the JOBS posting. That way you can go back and re-activate ("recycle") the posting later when another vacancy appears, whether in a month or in a few years.
De-activated JOBS postings are not deleted unless you choose to. But if it saves you typing, looking up a job description from a file, remembering what you said the last time, and didn't have to pay the local newspaper for another Help Wanted or Careers ad posting, why not use this functionality? There are significant dolar savings out of the operations of each location in your organization, providing significant profit improvements to the franchise owners or to the chain.
[vc_icon icon_fontawesome="fa fa-shopping-basket" color="custom" size="xl" align="center" custom_color="#dd0000″]
Use SAVINGS to attract new customers
Many restaurants offer coupons or discounts, in a neighbourhood promotion or a  "coupon book" or. You can replicate those using the SAVINGS tab of your FoundLocally listing
Retail chains may post sales or weekly flyers, where all or some of the merchandise in a store is discounted.  You can summarize those sale announcements on the SAVINGS tab of your listing, and link to detailed sales information or flyers on your own web site
Set appropriate conditions, limitations, and expiry dates for your offers. The SAVINGS form has links to sample text you can use
Coupons are numbered (for each location), to track the number of coupons printed and actual redemptions
TIP FOR CHAINS: post your SAVINGS items to one location and then (once all the locations have been set up, use the POWER USER tab (where you are the Registered Contact for all of them) and copy/clone these SAVINGS to all the locations.
Individual locations may "opt out" by removing the SAVINGS item from their location's listing
[vc_icon type="linecons" icon_linecons="vc_li vc_li-news" color="custom" size="xl" align="center" custom_color="#dd0000″]
Posting NEWS Announcements
Post announcements about product arrivals, service or menu changes, management changes, and facility upgrades
Post any announcements at the same time they are sent out to the other media.
Dramatically improve your findability by using important keywords in the news story with your web site and your name.
Announcements stay posted until you take them down. On FoundLocally, news has a long shelf life. FoundLocally NEWS is not thrown out or recycled the next day, like with a newspaper!
TIP FOR CHAINS: post your NEWS items to one location and then (once all the locations have been set up, with you as the Registered Contact for all of them) use the POWER USER tab to copy/clone these NEWS to all the locations.
Contact FoundLocally
Chain brand managers or franchise managers may call FoundLocally between 9 am Eastern and 5 pm Pacific time at (403) 245-2194. Mark Ruthenberg, our General Manager will be pleased to assist you with your questions and requirements.
Add your FIRST Free Listing to FoundLocally.com
After adding one listing, with logo and full category(ies) selection,email us an Excel spreadsheet with details of your other locations. We'll clone them with the details form your first listing (ALL OF THIS is free of charge!)